As we have already spoken before this one of part very important to your vehicle, then we will give you an idea about its functioning to understand better how it works this part of your vehicle.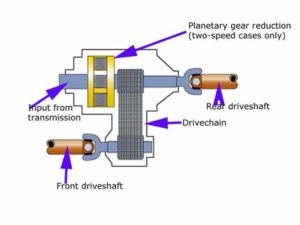 In this picture we can see how is structured a transfer case
Chain-driven transfer cases use a chain to transmit power to the axles.  In summary we could say that the transfer case is the one who undertakes to the synchronized functioning of the four wheels and to transmit the engine power through your vehicle wheels.